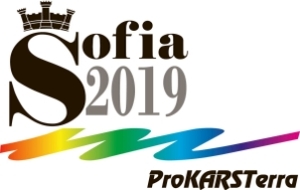 INSTRUCTIONS FOR THE AUTHORS
Participants are invited to present the results of their original research and expertise developed along research projects and best practices. A digital application form with annotations (50-100 words) should be sent until June 14, 2019.
The authors will be informed if their papers are accepted until June 16, 2019.
Please note that the paper request you have submitted implies that it will have an authorТs presentation during the conference.
Working languages at the Forum: Bulgarian and English
The paper format will be published after June 17, 2019.
Regardless of the form of presentation, all authors should send the full text of extended abstracts until 31 August 2019.
The deadline for submitting the full text of the papers is 17 November 2019.
Regardless of the form of presentation, all authors should send the full text of extended abstracts of their papers until 31 August 2019 of the e-mail addresses of the Conference: forum2019@abv.bg or psgeo@abv.bg
During the conference simultaneous translation will be provided only for the main ceremonies and for the discussions during the plenary sessions. Presentations of the papers in Bulgarian are recommended to be prepared in English. Posters written in Bulgarian must contain a summary in English.
Way of presentation of papers:
Oral presentation Ц duration up to 15 minutes. Each presenter will be provided the necessary technical equipment for presentation (notebook computer, projector, etc). Sessions will be led by a chairman, helped by a secretary (Conference participants). Discussions on the papers will be held at the end of each meeting.
Poster. Posters will be exhibited during the entire time of meetings. During the poster sessions the authors will present their posters and will answer questions.
General requirements for publishing of the presented papers
Only papers meeting the following requirements will be published, namely:
The paper should meet at least one of the Conference topics;
Papers should report and discuss unpublished data
Papers approved by the Conference Committee
Papers presented within the indicated deadlines (please see Calendar)
Papers with paid registration fee
Publishing of the papers:
All submitted papers will be reviewed. Selected papers by the Conference Committee will be proposed for publication in reputable scientific journals. The rest of papers will be published in Conference Proceedings (with an ISBN number). The volume will be released in electronic form and will be sent to the authors. The collection of papers will be available on-line via the ProKARSTerra.bas.bg web platform.