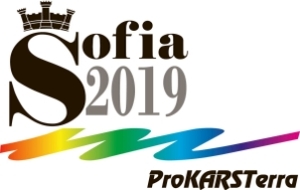 MAIN TOPICS
At the working meeting before the conference:
ProKARSTerra-NET: Scientific-practical Network for sustainable development of karst territories in the context of global changes (on the example of model karst geosystems)
---
At the conference
KARTS AND LEGISLATION
Legislative framework for karst territories and sites. Normative basis for the protection of caves.
Protected karst territories - status, categories and potential. Cognitive and educational importance.
Standardization in the field of karst, caves and cave tourism.
New strategies for economic use of karst and sustainable development of karst territories. Good practices.
Inter-institutional and international co-ordination in karst legislation.
KARST AND TOURISM
Recreation and tourism potential of karst territories.
Traditions and tourism policies in karst areas.
Planning, management, marketing and advertising of tourism in karst areas.
Tourism products and tourism models in karst territories in the conditions of globalization. Cross-border forms of tourism.
Good practices and original tourist destinations in karst regions.
Forms of tourism in karst areas:
- Cave tourism in well-developed show caves - normative basis, infrastructure, services offered, norms and safety measures. International network of tourist caves.
- Extreme tourism in "wild caves" - regulation, risks, practices, control.
- Specific forms of cave tourism: concerts, religious (sacred) tourism, speleo-therapy.
- Specialized forms of tourism in karst areas: Eco-paths - state, problems, risks, and management. Culinary tourism. Educational tourism - potential, models and good practices. Traveling school of karst - an innovative form of karst education.

Staff management policy for specialized tourism in karst areas - forms of training and good practices. Professional organizations. Qualifications and specializations. Formal and informal karst training through specialized forms of tourism.
Karst sites of the World Natural and Cultural Heritage and the role of UNESCO in karst education and training.
Promotion of karst: Information accessibility and modern forms of information. Marketing and advertising of karst objects and routes. Competitions, exhibitions, karst-themed competitions. Specialized web-based networks and sites.
Tourism and sustainable development of karst territories - problems and benefits. Limitations of related to karst specifics when practicing tourism in karst areas. Consequences of tourism in karst areas and sites - risks, prevention, measures. Conflicts of interest. Visitor monitoring and control of tourist visits in tourist caves. The role of tourism in exploring and preserving karst.
KARST AND MONITORING
Model karst geosystems as bases for research on karst genesis and impacts of global change.
Integrated karst monitoring systems - models and results.
Specialized research infrastructure for monitoring. Underground (cave) laboratories.
Research networks for monitoring and their role for the sustainable development of karst territories.
---
At the Round table:
Global change and the need for a new strategy for the sustainable development of karst territories, integrating science, management, business and education.