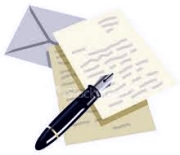 LETTER OF INVITATION
Each participant may request a Letter of invitation from the Organizing committee, using the Contact details:
forum2015@abv.bg, forum2015@prokarstterra.bas.bg
A request should contain the following information:
Name on passport. In addition, if visa application is involved, passport number or national identification number is also required.
Affiliation and position, or place of study and student status.
Location – town and country
The letter of invitation, written on official letterhead of the Conference and signed by the Chairman of the Organizing Committee will be sent to the applicant's E-mail address.