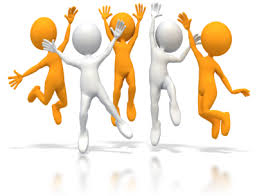 TEAMS
Team # 1: Burgas (Goethe) with manager Angel Beloreshki and mentor Milen Dimov:
- Claudia Yordanova
- Vladimir Stoev
- Nikolay Chalakov
- Dimitar Stoyanov
- Vasil Bankin
Team # 2: Dobrich (PMG "Ivan Vazov") with manager Svetlana Vasileva and mentor Mariana Gabrovska:
- Desislava Dimitrova
- Kamelia Vladeva
- Rositsa Atanasova
- Celine Sezginova
- Milinka Marinova
Team # 3: Jaunsilavas, Latvia (Jaunsilavas primary school) with Head Anastasija Kaktiniece and mentor Jana Budniece:
- Kristiana Zvirbule
- Artjoms Rannijs
- Beatrise Silava
- Laura Markovska
Team # 4: Teteven (Sofia University "Georgi Benkovski") with manager Hilda Pesheva and mentor Simeon Milchev:
- Velizar Zarkov
- Milena Ivanova
- Alexander Danov
- Todor Todorov
- Slavi Popov
Team # 5: Yablanitsa (Sofia University "Vasil Levski") with manager Ivelina Ninova and mentor eng. Petko Petkov:
- Natalie Georgieva
- Mariela Markova
- Denislav Petkov
- Detelin Valentinov
- Ivaylo Dimitrov
GUEST OBSERVERS
Special guests - Awarded participants in the Karst Protected - Generation Gift 2019 competition:
- Anet Koleva and Mira Dimitrova - students, and their teacher Hriska Petrova (St. Cyril and Methodius Primary School, Varna);
- Kalinka Atanasova, teacher (Ivan Vazov EG, Smolyan).
OBSERVERS
- Nadezhda Apostolova (Senior Specialist Environmental Monitoring and Educational Activities at the Vitosha Nature Park) and Gergana Georgieva - teacher at the Vasil Levski Sofia University, Devnya;
- Representatives of the municipalities of Teteven and Yablanitsa.
- Representatives of Zlatna Panega Cement AD