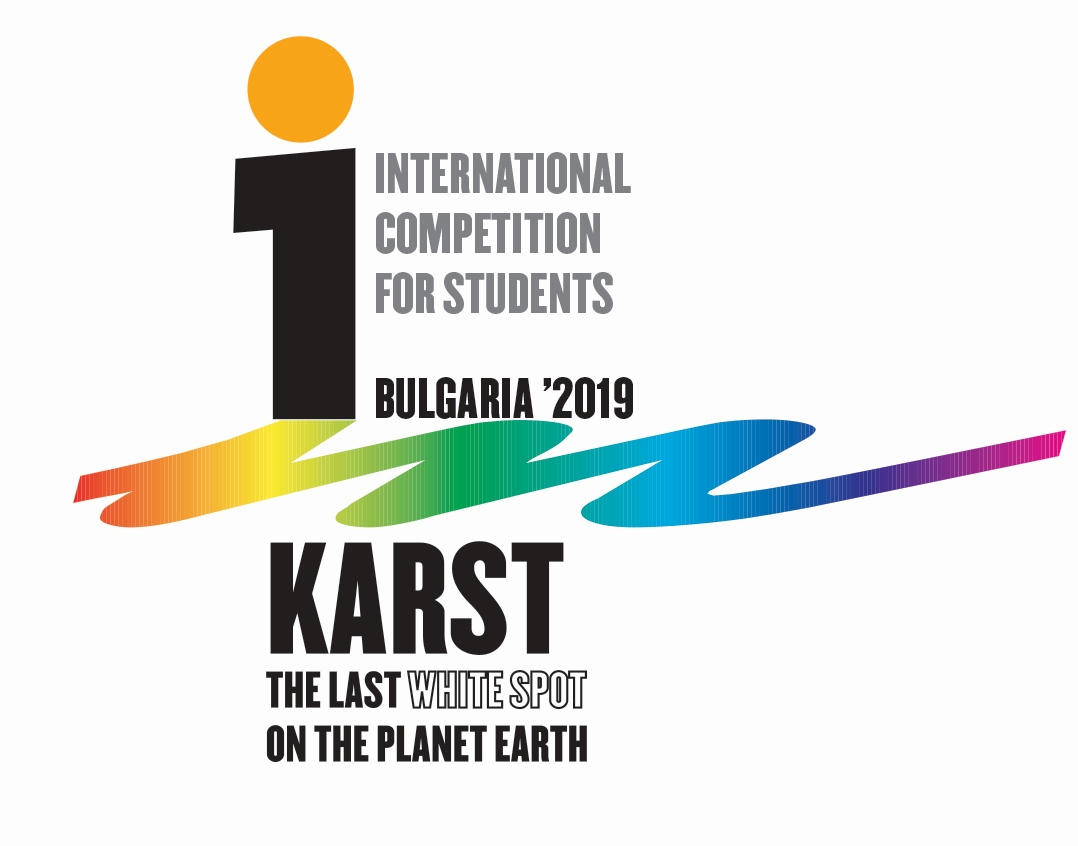 Evaluation
The evaluation of the teams was done according to a point system, with the final score for each team being the arithmetic mean of:
the sum of the points of the team members, obtained in the evaluation of their theoretical knowledge (first round of the competition): written test (up to 55 points) and multimedia test (up to 20 points) - up to 75 points (25% of the total) number of points);
the sum of points of the team from the team solving of the field tasks (second round): practical work in the office (up to 45 points) and field work (up to 60 points) - up to 105 points in total (35%);
the sum of the points of the team received by all jurors in the public defense of the practical case (third round): for theoretical knowledge (up to 50 points), for originality and technical skills in the chosen presentation form (up to 20 points), and for public presentation and defense effects (up to 20 points) - up to 90 points in total (30%);
the sum of points from the individual participation of the team representatives in the additional competition events: up to 10 points for each of the 3 competition events - up to 30 points in total (10%).
The maximum number of points a team can collect is 300.
JURY
It is formed by professionals in karstology and speleology who have experience in training and education for / through karst:
Chair:
Dr. phil. Sigrid Vogel (Director of the Studienseminar Göttingen (teacher training), Germany
Members:
Prof. Dr. Dimitrina Mihova - Geographer (Yamaguchi University, Japan)
Assoc. Prof. Zornitsa Cholakova - geographer (GGF, Sofia University "St. Kliment Ohridski")
Assoc. Prof. Dilyana Stefanova - geographer (NIGGG-BAS)
Assoc. Prof. Tsvetan Ostromski - Mathematician, Speleologist (IICT-BAS)
Sasho Popov - archaeologist, cavers (TD Prista, Ruse)
Peter Stefanov - geographer, cardiologist (NIGGG-BAS)
In the evaluation of the third competition round, the jury was extended by the leaders and mentors of the teams, but they have no right to evaluate their own teams.
The work of the jury was supported by three quaestors:
Assistant Professor Velmira Stoyanov - Geographer (NIGGG-BAS)
Assistant Professor Alexandra Ravnachka - Geographer (NIGGG-BAS)
PhD student Stella Stefanova - archeologist, cultural tourism (GGF, Sofia University "St. Kliment Ohridski").
Specialized juries (to evaluate additional racing events)
I. For the Sport Race:
Sasho Popov
Preslav Apostolov (instructing at Adrenalin Adventure Park, Teteven)
Assoc. Prof. Dr. Tsvetan Ostromski
II. For Outdoor Art Studio:
Stoyan Stoyanov (artist from Teteven)
Assoc. Prof. Dr. Tsvetan Ostromski
Assoc. Prof. Dilyana Stefanova
III. For ICT skills:
Desislava Kumanova (teacher at the Sava Mladenov National High School of Education, Teteven)
Assoc. Prof. Dr. Tsvetan Ostromski
Assistant Professor Velmira Stoyanov