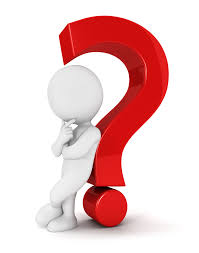 You ask, we answer
We are students from a caving club and we would like to form a team with which to participate in this competition. But we study in different schools and in different settlements. Will this prevent us from joining the competition?
The competition regulation allows teams and students from different schools and towns to participate in teams. The organization and preparation of the teams depends on the participants themselves.
Is it mandatory for the teams to select a participant in any additional competition events?
No, the participation of team representatives in the additional competition events (sports, art and ICT) is recommended. It allows for personal expression of skills and abilities that are evaluated and bring additional points in the final score of the team. Absence deprives the team of these points.
A reserve member of the student team is required to participate in the application form. Is this a mandatory condition?
Yes, because in the course of the team's preparation different circumstances may arise to prevent a member of the team from joining the competition. A reserve participant is a guarantee that the team will have a full membership at the start of the competition, in accordance with the participation regulations.
Are the participants in the competition, and especially in the additional competition events, required to have completed a specialized training course in caving?
No, the competition is not in caving. It does include some knowledge of penetration techniques in cave systems, but fieldwork during the competition includes objects that do not require the knowledge of special Alpine and caving techniques. Elements of these will be used in additional sports events, but at the main level a certificate of completed specialized training is not required.
Does the field work during the competition and the visit to cave systems require participants to wear special equipment?
No, it will not be necessary. Everything necessary for the safety of the participants will be provided by the organizers. After registration, participants will receive instructions that will also contain advice on clothing during the copmpetition.
Is it possible one school to participate in the competition with more than one team?
Yes, the competition rules do not limit the number of teams from one school.
---
The heading is updated periodically.