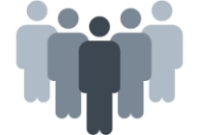 The International competition "KARST UNDER PROTECTION – GIFT FOR THE FUTURE GENERATION" is organized by the Experimental Laboratory of Karstology of the National Institute of Geophysics, Geodesy and Geography at the Bulgarian Academy of Sciences and Foundation Center on Karstology "Vladimir Popov".
The Competition editions are carried out in partnership with many institutions and organizations, namely: Bulgarian Academy of Sciences; UNESCO; Bulgarian Ministry of Education and Science; Directorate of Nature park "Shumen Plateau" and Regional Library "Stiliyan Chilingirov" – Shumen, Bulgaria; National Museum "Earth and Man" - Sofia and National Museum of Natural History, BAS - Sofia, Bulgaria; Scientific-methodological journal "GEOgraphy` 21", "Titan Zlatna Panega cement" (Titan, Bulgaria), Yamaguchi University and Akiyoshi-dai Quasi-National Park in Japan, Administration of the PLA "Moravian karst" and Cave Administration of the Czech Republic; Administration of Silesian Landscape parks – Poland, and others.
The Competition remains open for new partners and sponsors. For contacts and suggestions, please use the specified contact addresses.
ACKNOWLEDGMENTS
We express our sincere gratitude to the people who contributed to the organization of this competition for their hard work, as well as our partners and sponsors for their support. We thank all contestants for their interesting works and the compelling emotion expressed in them. We sincerely hope that karst will continue to inspire them. We owe special thanks to all members of the International Jury for their responsibility and high professionalism evaluating the competition works.